Our Vision
Our vision is 'To be one of the most trusted and recognized partners from strategy to delivery, on time every time internationally'.
Our Mission
We are on a mission to "Provide unmatched value to accounts & finance teams, while offering managed services and build strong & dependable long-lasting partnerships".
Wallclock at a Glance
We are one of the fastest growing companies, having built a strong reputation in the business consulting services for on-time, accurate and consistent delivery.

Our Team of Professionals
Wallclock are connected with the Global Management Team (incl. World expert freelancers (project wise) works under the supervision of the CEO with other leadership groups, on key priorities including developing business strategy and driving alignment between Wallclock firm, functions and sectors.
Founder - CEO - Dr. Sabari
Dr. Sabari was a senior finance officer at subsidiary of Qatar petroleum in Doha city and having more than 21 years of experience worked with conglomerate industries including insurance investments banking in GCC countries and India.
Dr. Sabari obtained his MBA(Finance) from BIM India, B.Com from University of Bharathidasan, M.Com from University of Madras, FIII – Fellow of Insurance Institute of India, CIA – Certified internal auditor Doctorate of Business (DBA) in US. Completed executive leadership program from IIM.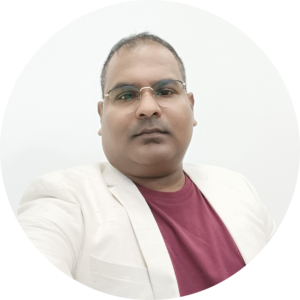 End-to-End Accounting and Book-keeping outsourcing services
Right from book-keeping to managing detailed accounting MIS, paying vendors, bank reconciliations, financial consolidations, Wallclock does it all.
Leverage our expertise, experience hassle-free accounting and book-keeping services
Avoid Penalties
from regulators
Wallclock
Services we offer
End-to-end accounting and book-keeping services with detailed MIS reports as needed
Accounting entries for all income/expenses for the business
Consulting for Accounting compliance, as required.
Accounting of employee expense reimbursements.
Fixed assets accounting, maintaining register of Fixed Assets.
Operating MIS reports tracking relevant parameters as per your requirements.
Tax compliances: Proper accounting of transactions in compliance with requirements of tax deduction at source (TDS).
Preparation of financial reports including Balance Sheet, Profit and Loss Account, Receivables and Payables Statements with age analysis.
End-to-End Payroll Outsourcing Payments to suppliers and providing reports of accounts payable
For small or medium businesses maintaining up-to-date bookkeeping is probably the most important part of the daily routine. The establishment of an accounting division, hiring and training bookkeeping personnel and buying bookkeeping software is costly. Such companies, whose core competency is not bookkeeping, can benefit by outsourcing to India.
Outsourcing bookkeeping services to India will eliminate the need to have an accounting division while at the same time your organization can get access to professional bookkeeping services at just 30%-40% of the cost.
Why outsource bookkeeping services to India?